Starring David Janssen
---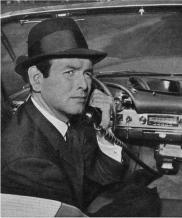 Complete Television Series from 1957 - 1960
Contains 75 Episodes in a 13 Dvd Collection,
With On Screen Menus
Richard Diamond is a suave private eye who, at first, walks the mean streets of New York, then later packs up and moves to Los Angeles, where he tools around in a convertible with a car phone. His friend, Lieutenant McGough, was also good for inside information on the case he was working on. His sexy receptionist Sam, whose face we never see, minds the office, while Diamond solves his cases.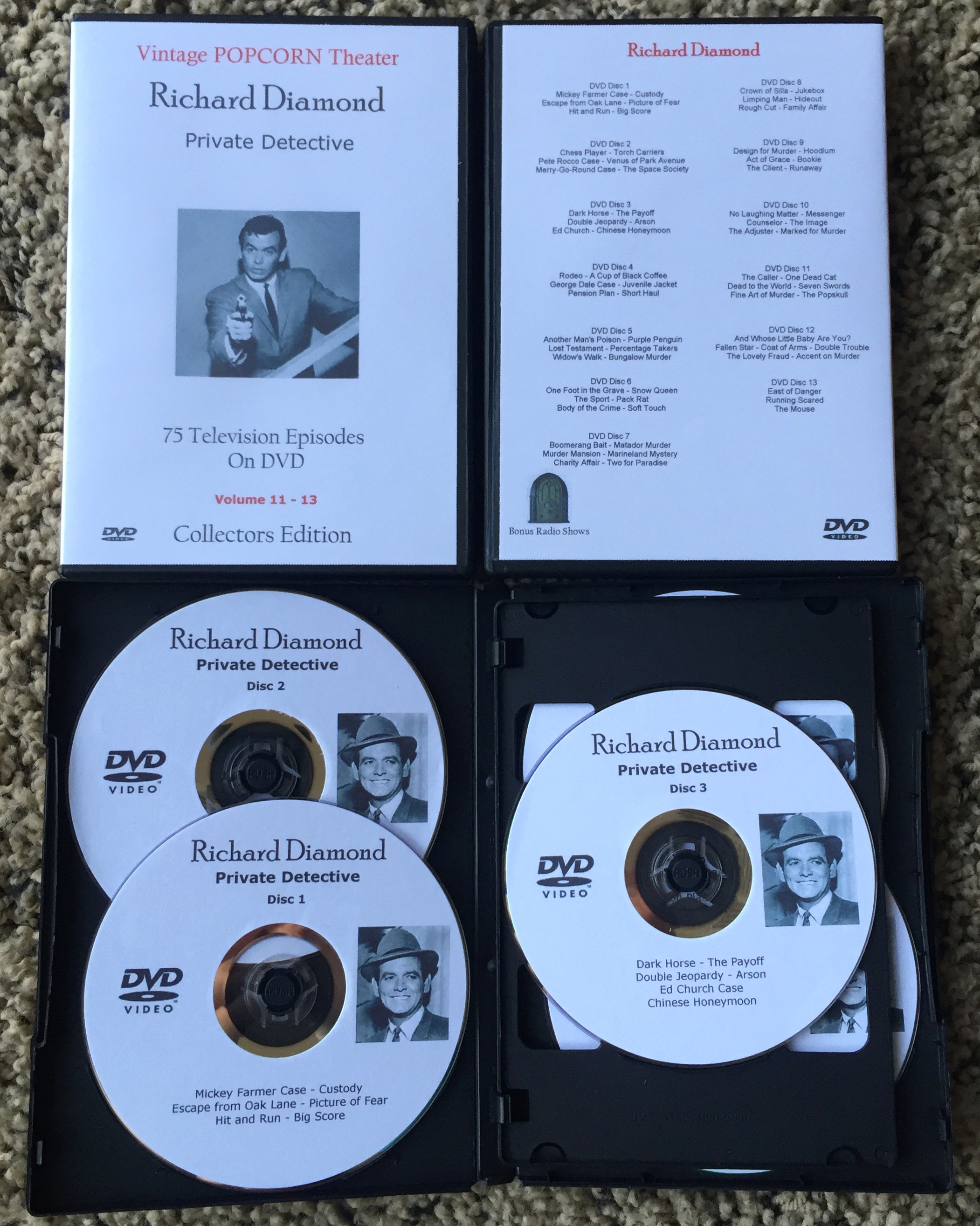 Plus as an Added Bonus
Dick Powell stars as Richard Diamond, Private Detective,
in the Original Old Time Radio Shows that started it all.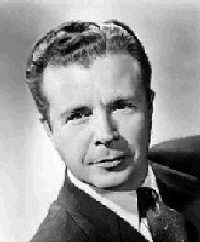 101 Shows on 2 Cd's from 1949 - 1953

These CD's are in the MP3 Format
This is the EVERYTHING "DIAMOND" COLLECTION
The quality of these shows on DVD is very good. The DVD's will play on all DVD players.
Season 1 - 1957
The Mickey Farmer Case
Custody
Escape from Oak Lane
Picture of Fear
Hit and Run
Big Score
The Chess Player
The Torch Carriers
The Pete Rocco Case
Venus of Park Avenue
Merry-Go-Round Case
Season 2 - 1958
The Space Society
The Dark Horse
The Payoff
Double Jeopardy
Arson
The Ed Church Case
Chinese Honeymoon
Rodeo
A Cup of Black Coffee
The George Dale Case
Juvenile Jacket
Pension Plan
Short Haul
Another Man's Poison
The Purple Penguin
Lost Testament
The Percentage Takers
Widow's Walk
Bungalow Murder
One Foot in the Grave
Snow Queen
Season 3 - 1959 - 1960
The Sport
Pack Rat
Body of the Crime
Soft Touch
Boomerang Bait
Matador Murder
Murder at the Mansion
Marine land Mystery
Charity Affair
Two for Paradise
Crown of Silla
Jukebox
The Limping Man
Hideout
Rough Cut
Family Affair
Design for Murder
Hoodlum
Act of Grace
Bookie
The Client
The Runaway
No Laughing Matter
The Messenger
The Counselor
The Image
The Adjuster
Marked for Murder
The Caller
One Dead Cat
Dead to the World
Seven Swords
The Fine Art of Murder
Season 4 - 1960
The Popskull
And Whose Little Baby Are You?
Fallen Star
Coat of Arms
Double Trouble
The Lovely Fraud
Accent on Murder
East of Danger
Running Scared
The Mouse
---
Order this 13 DVD collection for Only $59.99
On sale Today for Only $39.99

and receive the Old Time Radio Show BONUS