Barry Sullivan as Ken Thurston
The Man called X Starring Barry Sullivan, These are the stories of America's Intelligence Agents.. Our Country's first line of defense. These stories are based on material from the files of America's foremost Intelligence experts. 1956 A spy show with less violence and more cunning., This program was based on the files of a real government agent. Ken Thurston is sent all around the world by the US Intelligence Bureau to gather information and protect US interests. His code name is simply X. Each assignment has Ken doing something rather different. While violence occurs on occasion, most of the story involve outwitting the Communists through careful planning and sometimes quick thinking.
---
BRAND NEW COLLECTION

ALL REGION DVD's

7 Volume DVD Set
+
Bonus Radio Shows
Collection comes in DVD cases with Show Titles on Each Disc
The Collectors Edition includes the following Shows
DISC 1:


REPLACEMENT NEEDED
NUCLEAR TESTS
OIL SABOTAGE
TRAITOR TO THE UNDERWORLD

DISC 2:


THE STATESMAN
FORCED DEFECTION
LEAK IN GREENLAND
THE POISON GAS

B-25 SABOTAGE

THE VAN RIP PAPERS

THE DOUBLE CROSS

TWO OPPOSING AGENTS

DISC 4:


KEEPING THE PIPELINES WORKING
THE KRIM PLAN
FIND THE TRAITOR
CALL BONDS


THE IMPERSONATION
BORROWED AGENT
SKIRMISH IN MORROCO
CITIZEN IN DISTRESS


SIMPLE ASSASINATION
THE DRABNEY GROUP
THE TUNNEL DISASTER
GLOBAL DEFENSE PLAN





SIMULATED ATTACK
MONEY FOR THE UNDERGROUND
THE BALL BEARING FACTORY
SABOTAGE IN MANILLA





Man Called X

Old Time Radio Shows
50 shows from 1948-52
---
Bonus Radio Shows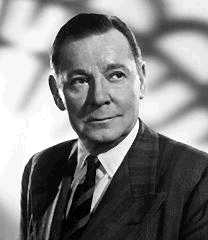 Herbert Marshall as Ken Thurston

Herbert Marshall played the role of British intelligent Agent, Ken Thurston. Like their counters part the FBI, this sophisticated drama would not only touch on conspiracy, spying and danger, but just about anything if "the price was right". Travel around the world with "The Man Called X." Herbert Marshall had lost his leg during WWI. He wore a wooden leg and kept this a secret for most of his prestigious stage and film carrier. Leon Belasco played his sidekick and GeGe Pearson as his girlfriend
50 Shows from 1948 - 1952
This CD is in the MP3 Format
48-08-15 Italian Art Collection Hijacked
48-09-26 Laughing Lady
51-01-06 The Himmler Plates
51-01-13 Five Ounces Of Treason
51-01-20 Japanese Underground
51-02-17 Escape from North Korea
51-04-14 Treason at White Sands
51-04-21 Race Against Death
51-05-25 Medicine Smuggling
51-06-01 Underground Escape
51-06-15 Rubber Sabotage
51-06-29 Operation Zero
51-10-01 The Big Lie
52-01-08 Formula H Stolen
52-01-22 The Sword of Allah
52-02-08 Professor Reynolds is Murdered
52-02-19 Half-Penny Stamp
52-02-26. Venezuela Waterway Sabotage
A Free Press for Vienna
Assignation by Zombies
Atomic Papers
Beirut
Big Lie, The
Budapest
Carmel, California
Czechoslovakia
Grain Robbers in Bombay
Guatemala
Indonesian Oil
Insurance Racket, The
Land Reclamation Project
Lucerne
Mafia Contract, The
Medicine Smuggling
Missing Papers, The
Nationalista Party, The
Oil in South America
Opium Smuggling In Mexico
Radio Freedom
Relief in Italy
Roulette Scheme
Rubber Shortage
Search for a Traitor
Submarine in the Bay of Bengal
Tibet
Traitors
Trouble In The Mine
Trouble Up the Amazon
Underground, The
X Goes to India

---
Order this 7 DVD Collection for Only $24.99
---
---
PayPal, Checks and Money Orders are accepted!
For Questions or the Mailing Address to send payment
Pay us securely with any major credit card through PayPal!